Questions about Invisalign™?
We want to take a moment to answer every question you might have about Invisalign™ treatment!
Considering Invisalign™ treatment?
You probably have a lot of questions.
How much does Invisalign cost? What are the advantages of Invisalign over braces? How long does Invisalign take? If you've got questions about Invisalign, we've got answers. At Advances Orthodontist Specialists, we are proud to offer Invisalign Elmhurst, IL and Invisalign Forest Park, IL. Below, we will answer the most common questions that we received regarding Invisalign treatment.
How Does Invisalign™ Work?
Invisalign is a revolutionary orthodontic treatment that allows you to get the smile you want, how you want to.
Invisalign treatment involves custom-made, clear aligners that gradually move your teeth into the desired position. The clear aligners are virtually invisible, and therefore much more discreet than typical braces. During treatment, you will wear the aligners 22 hours per day, only removing them when you eat, drink, brush and floss. This means that you can eat and drink normally during your treatment without any diet restrictions. 
To create your custom aligners, Dr. Bicknell or Dr. Agarwall will take a high-quality digital scan of your teeth and jaw. The scan will be used to create your custom aligners. Once your aligners arrive, we will check them for proper fit, and then you can begin wearing them right away! Every few weeks you will get a new set of aligners as your teeth begin to move into their new, ideal position.
How Many Hours Per Day Should I Wear My Aligners?
One of the most important factors in the success of Invisalign treatment is how consistently the aligners are worn.
For this reason, it is important to be honest about you or your child's likelihood of wearing the aligners for the recommended 22 hours per day. If it is unlikely that you or your child will remember to wear the clear aligners consistently, Invisalign may not be right for you. Fortunately, wearing your clear aligners will quickly become second nature. You may even have to make a concerted effort to remember to take them out for eating and drinking!
How long does Invisalign™ treatment take?
It is impossible to give an exact amount of time for how long Invisalign treatment will take, because every case is different.
On average, Invisalign treatment will take 12 months to complete. There are several different factors that affect how long treatment takes. Both age and severity of misalignment affect how long Invisalign treatment continues. Patients with mildly misaligned teeth will have quicker results than more severe cases. Additionally, teenagers will have greater variety in their treatment time due to the fact that their mouths are still developing. As always, treatment will be significantly stalled or fail all together if aligners are not worn at least 22 hours per day.
How do I clean my Invisalign™ trays?
You may be wondering how to care for your clear aligners. The most important thing to remember is to find a cleaning routine that works for you.
Regularly cleaning your clear aligners is important, so finding an easy to stick to routine will set you up for success. For most people, this means cleaning their aligners with regular toothpaste and a toothbrush. Gently scrub your aligners with a toothbrush and toothpaste,and then thoroughly rinse will cool water. Some patients may prefer to soak their aligners in Invisalign brand cleaning solution, or a denture soak. The only firm rule on caring for your aligners is to never soak or leave them in hot water. The heat may warp the plastic of your clear aligners.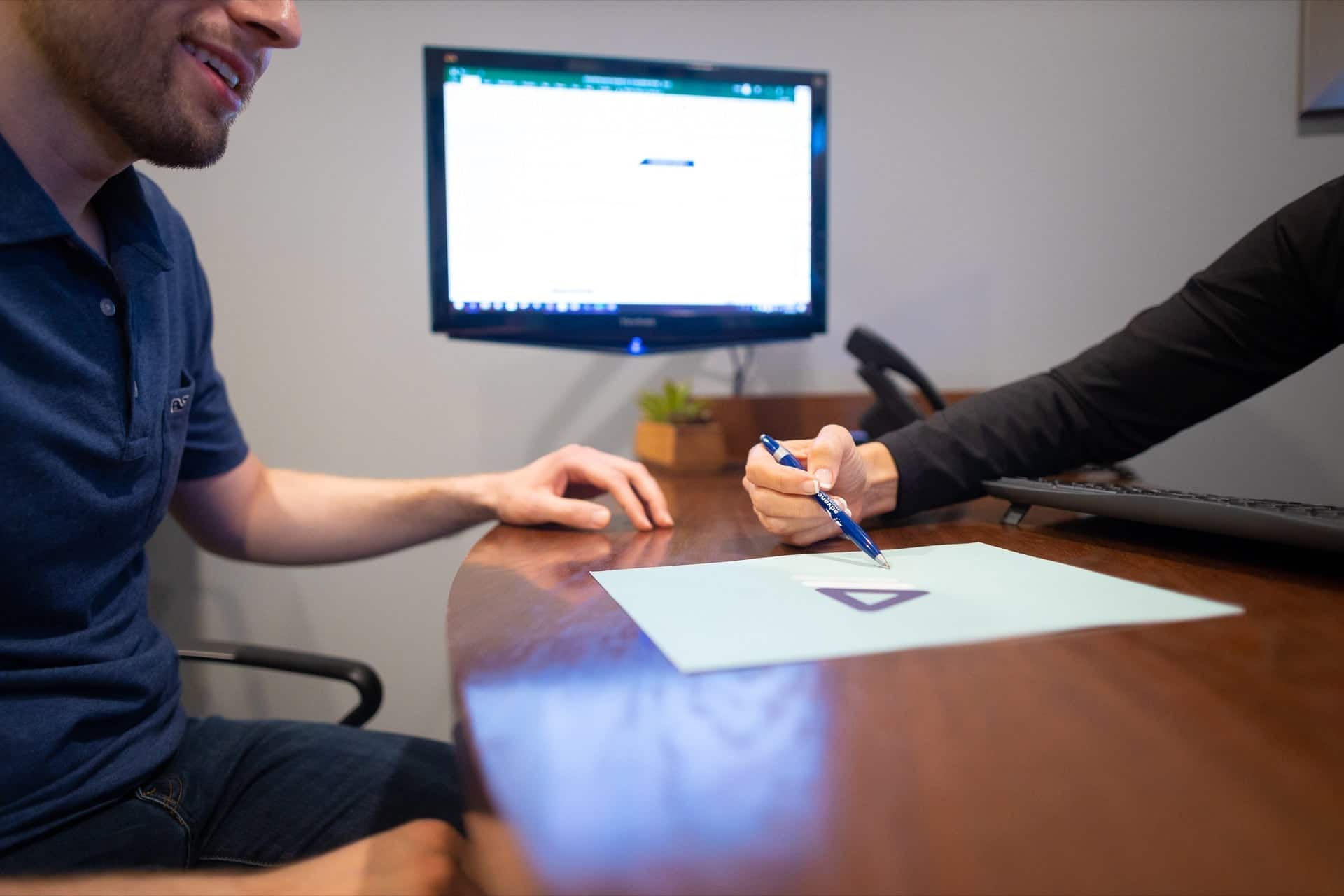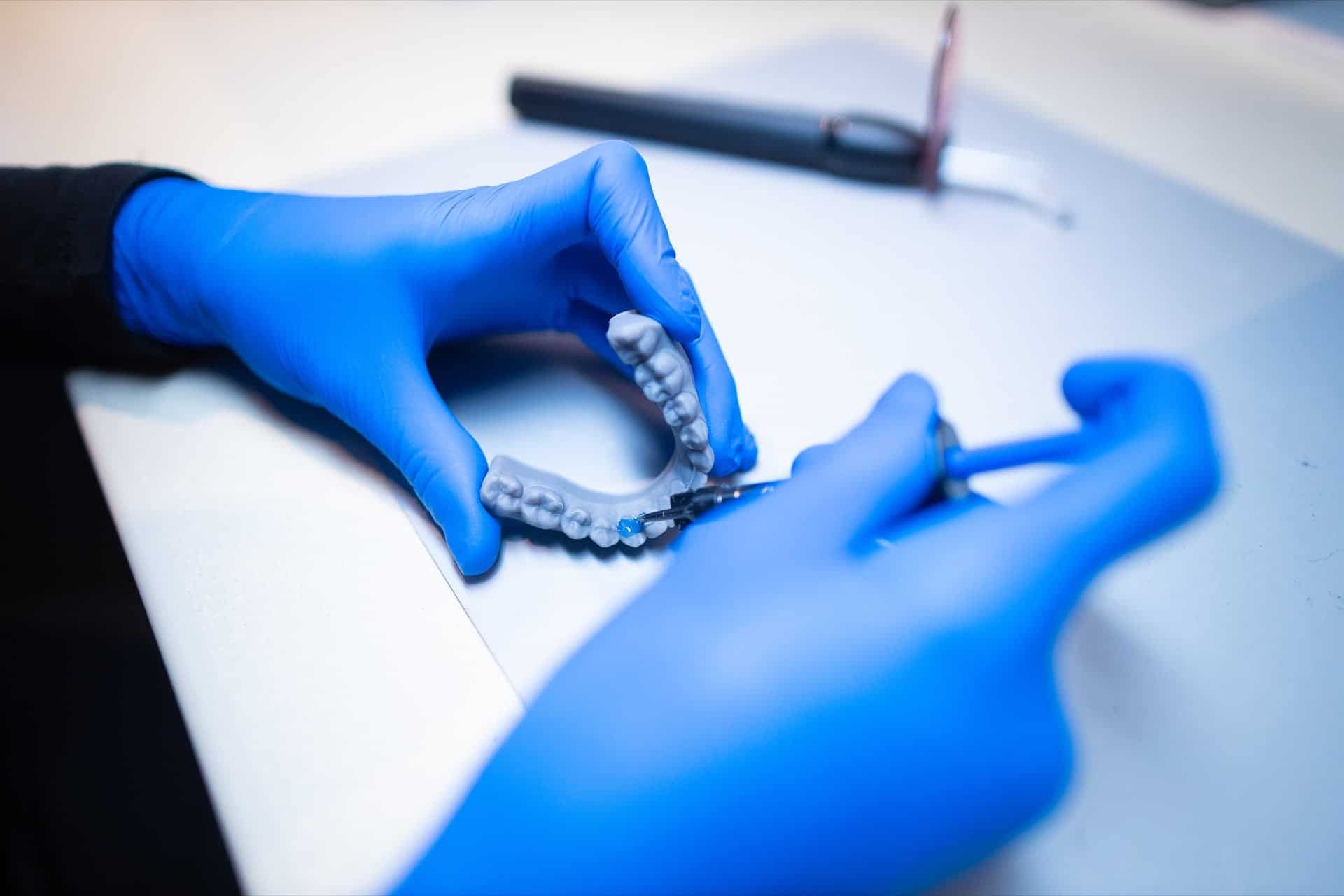 Have A More Questions About Invisalign™ & Invisalign Teen™?
AOS is a proud Invisalign provider.
At Advanced Orthodontic Specialists, we are proud to offer Invisalign and Invisalign Teen to Elmhurts and Forest Park, IL.
Our team's philosophy is centered around exceeding our patient's expectations for all that an orthodontist experience can be. We don't just care about the end result of creating a beautiful smile, we care about every interaction along the way. That is why we strive to live out our office values of kindness, honesty, and happiness, every day. Partially because, it is just how we prefer to live life, and partially because, our patients deserve nothing less. 
If you are considering Invisalign treatment for yourself or your child, we would love the chance to serve you. For more information on Invisalign or Invisalign Teen, or to book your free consultation, visit our website here. With two doctors, two convenient locations, and an incredible team of compassionate professionals, we'd love to show you what makes Advanced Orthodontic Specialists stand out from the rest.
I'm Ready for Invisalign!
What's Next?
Schedule a free, no-obligation consult in our office to find out if Invisalign is right for you. When you walk through our door, you'll sense that each and every person you interact with is highly knowledgable and also amazingly kind. We can't wait to meet you!
Book an Appointment
Start Your Consult Online

Can't wait? Find out today if Invisalign is right for you! Start a free Virtual Consult from the comfort of your home in less than 5 minutes. One of our doctors will send you everything you need to know before your first appointment!